Warning: If you have accessed this web page without first having read and agreed to this website's Terms of Access which are located at the Main Gateway page, you must immediately stop reading this page, Click Here, read and then agree to all of the Terms of Access. Then you may return to this page and continue exploring this entire website.
Hello. You have reached the Randy Kraft Tribute Page of The Manifesto of Forbidden Truth. Thank you for taking the time to reflect upon the True Reality of Randy, a tortured victim-creation of 20th century amerikkkan society. If you find that the sentiments and revelations of Truth expressed at this page resonate positively within your core conscious experience of life, you might want to consider immersing yourself in The Manifesto of Forbidden Truth. This 200,000+ word Manifesto is devoted to exposing and dissecting all of the the forbidden truths of humanity, revealing it to be a diseased, devolving, and doomed species, unworthy of infesting planet earth. You may begin your journey here: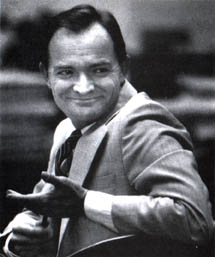 This is Randy Kraft, Tortured Victim-Creation of the Diseased Military System and Sexually Fascist Culture of america.
Demonized as an "evil monster" serial killer of 65+ people, the Truth is that Randy was tortured as a child, taught, trained and encouraged to commit legal murder from his teen-age years by the american military system, ridiculed, mocked, and condemned for daring to have a sexual attraction towards members of his own gender. All that Randy was, is, and will ever be, is a created torture victim and Mirrored Reflection, of the immense insanity, malevolence, and perversity of 20th century american society.
"There's a part of me that you will never know."
------------------Randy Kraft
As always, feel free to e-mail me with your comments, but do not expect any type of a reply, most especially not if your e-mail is critical, much less hostile. I recognize the Inferiority of the vast majority of you creatures, I recognize that at best, perhaps 1 human out of 100,000 can be expected to appreciate the profound Truth and brilliance that has been expressed at this web page by your Seer of Forbidden Truth, and I will not waste any of my time in exchanging e-mail with Inferiors. An important reminder: Please take careful note of the Copyright information that appears at the very bottom of this page, and at the bottom of every single one of my web pages. This notification/warning is very clear and if any of you creatures have any doubt, you can rest assured it will be completely and positively enforced.

Click Here to send me E-Mail: forbiddentruth@hushmail.com
Click Here to go back to the Top of this Page and continue your Journey into the brilliantly horrific depths of Forbidden Truth